Best 100 Hour Yoga Teacher Training
In Rishikesh, India
Embark on a transformative journey with our 100-hour Yoga Anatomy Teacher Training at Yoga Anatomy Rishikesh Academy. A comprehensive curriculum that covers biomechanics, alignment principles, injury prevention, and the physiological impact of yoga asanas.
Experience a profound immersion into the world of yoga through our comprehensive 200-hour Yoga Teacher Training course at Yoga Anatomy Rishikesh Academy. Designed to create well-rounded and confident yoga instructors.
Experience the advance transformative journey with 300-hour yoga teacher training in Rishikesh. A comprehensive curriculum with advance yoga, asana and practices at Yoga Anatomy Rishikesh Academy. Designed to create confident and well-focused yoga instructors.
The 100 Hour Yoga Teacher Training program at "Yoga Anatomy Rishikesh Academy", India, is a unique opportunity to delve into the world of yoga in a structured and holistic manner, even if you're new to it or have only practiced yoga as a hobby. Our primary aim is to provide a deep understanding of yoga's foundational principles and practices, fostering personal and spiritual growth.
This program spans 14 days and 13 nights, encompassing essential aspects of yoga such as pranayama (breath control), shat kriya (cleansing techniques), asana practices (physical postures), yoga philosophy, yoga anatomy, relaxation through Yoga Nidra, and meditation. In terms of asana practices, we focus on two styles: Hatha Yoga and Ashtanga Vinyasa Yoga.
Throughout the training, students engage in 6 days of intense practice each week, with one day reserved for rest and rejuvenation. On this rest day, we organize half-day excursions that may include visits to sacred sites in the beautiful city of Rishikesh. While the rest day typically falls on a Sunday, we may occasionally adjust it to weekdays to avoid the bustling tourist crowds during the high season.
Moreover, our course fee includes accommodations, meals, and ensuring a comprehensive and enriching experience. We believe in integrating the body, mind, and breath to help you embark on a well-rounded yoga journey that inspires personal and spiritual growth. Join us on this transformative path towards a deeper understanding of yoga's essence.
Course Level
Language of Instruction:
Curriculum Of 100 Hour Yoga Teacher Training In Rishikesh
Unit 1 – Philosophy
Unit 2 – Sanatan Classical Yoga
Unit 3 – History of Yoga
Unit 4 – What is yoga & what is not yoga
Unit 1 – Patanjali's 8 limbs of Yoga
Unit 2 – 7 stages of Hatha Yoga
Unit 3 – Types of Shatkarma & its benefits
Unit 4 – Samadhi and 3 levels of yoga practitioners
Unit 1 – The four paths of yoga – Jnana, Bhakti, Karma &; Raja Yoga
Unit 2 – Purpose and principles of yoga
Unit 3 – Styles of yoga – Hatha, Vinyasa, Ashtanga, Yin, Power, Iyengar, Kundalini & Bikram Yoga
Unit 1 – All about meditation
Unit 2 – Benefits of meditation
Unit 3 – Pillars of the inner journey & holistic health
Unit 4 – Balanced diet, exercise & sleep
Unit 5 – Overcoming hindrance to meditation
Unit 6 – Common questions and misconceptions about meditation
Unit 1 – Kundalini energy
Unit 2 – The main nadis
Unit 3 – Chakras and their significance
Unit 4 – Kundalini and Chakra meditation
Unit 5 – Five Koshas (sheaths) of the body
Unit 6 – Experiencing kosha guided meditation.
Unit 1 – General principles to conduct guided meditation
Unit 2 – Theory and Practice 10 different types of meditation
Unit 1 – Yoga anatomy and its importance
Unit 2 – Body Movements
Unit 3 – Understanding the Joints
Unit 4 – Applied Anatomy of the Spine
Unit 5 – Understanding the muscular system
Unit 6 – Role of the spine in yoga
Unit 7 – Safe steps towards asana practice
Unit 1 – Yogic Physiology
Unit 2 – Digestive system & digestion processes
Unit 3 – Circulatory system
Unit 4 – Lymphatic System
Unit 5 – Nervous System
Unit 6 – Types of blood cells and their function
Unit 1 – Pranayama and its benefits
Unit 2 – Types of pranayama & their benefits
Unit 3 – 4 stages of pranayama
Unit 4 – General Guidelines for the Practitioner
Unit 5 – Effects and influences on the body and the mind.
Unit 6 – Science behind Pranayama.
Unit 1 – Anatomy & Physiology of Breathing
Unit 2 – Breathing techniques – beginner, intermediate & advanced level practitioners
Unit 1 – Breathwork: how does it differ from pranayama?
Unit 2 – Key elements for natural, effective & safe pranayama and breathwork.
Unit 3 – Breath-centred yoga: Body-based movement breathing.
Unit 4 – Connection between breath and emotional state.
Unit 5 – How to develop a self-practice and keep it going.
Unit 6 – Healing through pranayama.
Unit 1 – General rules for asana practice
Unit 2 – Preparation, food, injuries & precautions
Unit 3 – Breath & posture coordination
Unit 1 – Pawanmuktasana Series
Unit 2 – Hatha Yoga Surya Namaskar
Unit 3 – Ashtanga Vinyasa Surya Namaskar
Unit 4 – When & where to practice Surya Namaskar
Unit 5 – Surya Namaskar with posture-specific mantra
Unit 6 – Hip Opening Asanas
Unit 1 – Standing Asanas
Unit 2 – Forward bending & Backward bending asana
Unit 3 – Inversion Asana
Unit 4 – Spinal twisting
Unit 5 – Arm balancing asana
Unit 6 – Meditation Asana/Postures
100 Hours Yoga TTC is suitable for those who...
100 Hour Yoga Teacher Training In Rishikesh is perfect for those new to yoga, as well as those who've casually explored it as a hobby. We emphasize a comprehensive and structured approach to yoga, providing a strong foundation in a holistic manner. If you seek a shorter course to balance your life and unite body and mind, our program is designed for you. We delve into yoga philosophy, meditation, and practical applications, guiding you toward the deeper aspects of yoga.
Moreover, if you're a registered Yoga Alliance RYT, our program offers Continuing Education (CE) training hours for your professional growth. Come join us on this transformative journey to deepen your yoga practice and understanding from a solid foundation.
Overview Of Yoga Anatomy Rishikesh
Welcome to Yoga Anatomy Rishikesh, a globally renowned yoga school dedicated to imparting comprehensive and authentic teachings, guiding students on the path of holistic yogic living. Our 200-hour yoga course is tailored to individual needs, offering practice sessions with experienced teachers who are committed to helping you become a skilled yoga teacher.
Situated in the serene foothills of the Himalayas, our location provides a unique opportunity for spiritual awakening during the course. Our passionate team of dedicated staff is always available to support and assist our students throughout their transformative journey. Participants will also have access to inspiring lectures from guest speakers and experienced teachers worldwide.
We offer excursions that deepen your practice and provide insights into the yogic lifestyle. Whether you're a beginner or an experienced yoga practitioner, you are welcome to join us for a life-changing experience. The 200 Hour Yoga TTC in Rishikesh will empower you to become a certified and qualified yoga teacher ready to make a positive impact in the world.
To ensure that our students maximize their experience, we provide personalized guidance and support throughout the course. We are confident that you will have a wonderful learning journey with us and gain knowledge that will last a lifetime.
If you are ready to embark on the path to becoming a certified yoga teacher with our 200 Hour Yoga TTC in Rishikesh, come join Yoga Anatomy Rishikesh for an experience of a lifetime. We guarantee you will find inner peace and gain invaluable knowledge from this transformative journey.
Yoga Alliance Certification:

This course is fully accredited with Yoga Alliance, and students will be eligible to register 200 hours of Continuing Education (CE) towards their RYT 500 registration.
Importance of Rishikesh As a Yoga Hub
Rishikesh holds a prominent and esteemed status as a yoga hub for several compelling reasons:
Spiritual Significance:Situated on the banks of the sacred Ganges River and settled among the Himalayas, Rishikesh has been a pilgrimage destination and spiritual haven for centuries.
Yogic Heritage:In Rishikesh, it is believed that Lord Rama and other sages practiced yoga and meditation in these very surroundings. The city's ancient ashrams, temples, and caves are a testament to its rich yogic heritage.
Renowned Gurus and Masters:Rishikesh has been a home to numerous revered yoga masters who have shared their wisdom and teachings with candidates from around the world.
Diverse Offerings:Whether you're interested in Hatha, Ashtanga, Vinyasa, or Kundalini yoga, Rishikesh provides diverse options to suit individual preferences.
Natural Ambiance:The fresh mountain air, serene riverbanks, and awe-inspiring landscapes contribute to an atmosphere of mindfulness and connection.
Global Recognition:Yoga Anatomy Rishikesh academy has gained international acclaim as a hub for yoga and spirituality. It draws yoga enthusiasts, scholars, and students from all corners of the globe, fostering a vibrant and diverse community.
Learning and Exploration:Apart from yoga, Rishikesh offers opportunities to delve into Ayurveda, meditation, and philosophy.
Cultural Exchange:Engaging with the local culture and participating in traditional rituals enriches the experience, providing a deeper understanding of the roots and philosophy of yoga.
In essence, Rishikesh's unique blend of spirituality, tradition, experienced instructors, and stunning natural beauty makes it a compelling and sought-after destination for individuals seeking an authentic and transformative yoga journey
Why Choose Us For 100 Hour Yoga Teacher Training?
Distinctive features of "Yoga Anatomy Rishikesh Academy"
When it comes to your 100 hour yoga teacher training journey in Rishikesh, "Yoga Anatomy Rishikesh Academy" offers a range of distinctive features that set us apart. Here's why "Yoga Anatomy Rishikesh Academy" is the ideal choice for your transformative experience:
Expert Faculty: Benefit from the guidance of experienced yoga instructors with years of teaching experience. Their deep knowledge and passion for yoga will enhance your learning journey.
Tailored Curriculum: Our comprehensive curriculum covers all aspects of yoga, blending traditional wisdom with modern insights. From ancient philosophy to hands-on teaching practice, you'll gain a well-rounded education.
Small Class Sizes: Experience personalized attention with small class sizes. This ensures that you receive personal attention from trainers.
State-of-the-Art Facility: Train in a well-equipped, comfortable, and peaceful environment that enhances your practice. Our modern facilities provide the perfect setting for captivating learning.
Cultural Immersion: Immerse yourself in Rishikesh's rich culture and spirituality. Engage in local rituals, explore sacred sites, and deepen your connection to yoga's origins.
Teaching Practicum: Gain practical teaching experience through actively involvement and corresponding practice. Build your confidence and refine your teaching skills under the guidance of experienced mentors.
Community Support: Join a close-knit community of fellow trainees who share your passion. Collaborate, learn, and grow together as you enter on this transformative journey.
Post-Training Resources: Our commitment extends beyond graduation. Access resources, workshops, and support to continue your growth and development as a certified yoga teacher.
Global Recognition: Your certification from "Yoga Anatomy Rishikesh Academy" is internationally recognized, opening doors to teaching opportunities around the world.
Accreditation and recognition
Unlocking Accreditation: Accreditation serves as a stamp of approval from a trusted authority. It's a careful process where an external body evaluates the quality, curriculum, and standards of an educational institution. At "Yoga Anatomy Rishikesh Academy", our accredited status assures you that your training meets established standards, providing a comprehensive and authentic yoga education.
Embracing Recognition: Recognition is related to a warm welcome from the wider yoga community. A program with recognition is acknowledged by well experienced yoga organizations and practitioners. This acknowledgment signifies that the training organized with respected standards and produces graduates well-prepared to flourish in the empire of yoga instruction.
Professional Trustworthiness: Our accredited and recognized status enhances your trustworthiness as a certified yoga teacher.
Quality Assurance: Rest assured that your training meets industry standards, offering a structured and enriching curriculum that enhances your growth.
Global Prospects: A recognized certification from "Yoga Anatomy Rishikesh Academy" opens your teaching opportunities globally.
Confident Teaching: Armed with accreditation and recognition, you'll teach with confidence, knowing your foundation is strong and respected.
Community Confidence: Being part of an accredited and recognized program like ours builds trust within the yoga community, facilitating connections and collaborations.
How your life change as a yoga teacher
Enhanced Practice: Your personal yoga practice deepens, improving your physical and mental well-being.
Teaching Skills: You gain the ability to teach yoga effectively, opening up career opportunities.
Certification: You receive a globally recognized Yoga Alliance certification.
Self-Discovery: Increased self-awareness and personal growth.
Holistic Lifestyle: Embrace a more mindful and healthy way of living.
Spiritual Growth: Develop a deeper spiritual practice.
What Is This Course About & What You Gain?
What Will You Gain From This Course At Yoga Anatomy Rishikesh
Authentic Yoga Learning: Learn real yoga from a traditional indigenous school.
Comprehensive Knowledge: Gain a deep understanding of yoga, including both theory and practice.
Global Certification: Earn a worldwide-recognized certification from Yoga Alliance USA.
Scientific Approach: Get trained in traditional yoga using the latest scientific methods.
Accommodation:
This is where you'll stay during your yoga training.
Certificate of completion OR Eligibility to register with Yoga Alliance upon completion of the course.
14 days accommodation.
Yoga Anatomy Rishikesh provides a comfortable place to stay as part of your package.
Food:
You'll be provided with healthy meals during your training.
Yoga Anatomy Rishikesh offer vegetarian food, which is in line with yoga principles and good for the health, mind, and soul.
3 fresh organic nutritious vegetarian meals each day for the duration of the training, including all-day, help-yourself-filtered water, and herbal teas (Vegan and gluten-free options available).
Ayurveda Cooking class.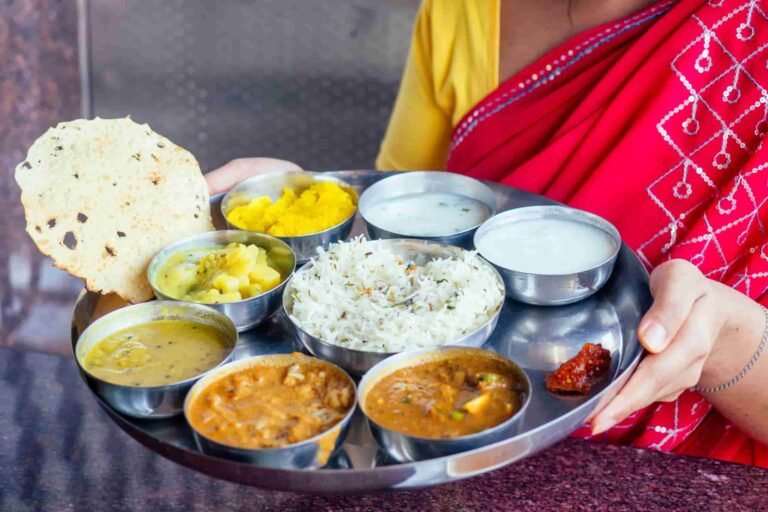 Daily Schedule - 100 Hour Yoga Teacher Training Course In Rishikesh
| Time | Activity |
| --- | --- |
| 7:00 AM to 8:30 AM | Meditation/Pranayama/Shatkarma |
| 8:30 AM to 9:00 AM | Tea/Fruits in silence |
| 9:00 AM to 10:30 AM | Asana practice |
| 10:30 AM to 12:30 PM | Brunch with Silence |
| 12:30PM to 2:00PM | Anatomy & Physiology |
| 2:00PM to 3:00PM | Philosophy Practice/ Teaching methodology |
| 3:00PM to 4:30PM | Snacks Break |
| 4:30PM to 6:00PM | Asana Practice Adjustment/Alignment |
| 6:30PM to 7:30PM | Dinner |
| 7:30PM to 8:30PM | Mantra Chanting/ Silent meditation/ Satsang/Community time |
Note*: Schedule is subjected to change.
100 Hour Yoga Teacher Training curriculum overview
Mantra science, an ancient practice, uses sacred sounds to harmonize mind, body, and spirit, guiding us towards inner peace and spiritual awakening. Basic mantras like "Aum" symbolize our connection to the divine. Morning and evening prayers set positive intentions, while meal prayers express gratitude for nourishment. Study and health prayers seek wisdom and well-being. Surya Namaskara, a series of yoga poses, is accompanied by 12 mantras that align body and mind. Yoga asanas come in two levels: beginning, featuring foundational poses, and advanced, with challenging postures demanding increased strength and flexibility for mastery.
In Hatha Yoga, practitioners follow a mindful journey: Centering, Entering, Refining, Holding, Coming Out, and Reflecting. Surya Namaskar offers variations for vitality, mindfulness, and spiritual connection. Pose modifications cater to individual needs. Yoga Asanas cover various categories, including Standing, Sitting, Backward Bending, Forward Bending, Spinal Twisting, Fire Series, Inversions, and Relaxation in Shavasana. Focus on Alignment and Adjustment ensures safety and assists others. Counter poses balance strain, and Contraindications account for limitations. Benefits encompass physical strength, flexibility, emotional balance, and spiritual growth.
Breathing and Pranayama Practice
Pranayama, the science of breath in yoga, harnesses "Prana" or life force through conscious breathing, harmonizing mind, body, and spirit. It affects the nervous system and blood circulation. Practiced in a seated posture with an upright spine, Pranayama begins with diaphragmatic breathing, enhancing relaxation and oxygen intake. Different ratios like 1:1, 1:2, and 1:4 guide breath duration. Techniques such as Nadi Shodhana, Ujjayi, Kapalabhati, and others offer diverse benefits, including stress reduction and improved lung capacity. Regular practice in a calm environment, ideally guided by an experienced teacher, is essential for maximum benefit.
Satkarma or Cleansing exercise
Jala Neti: Nasal cleansing with a saline solution using a neti pot, clearing passages, alleviating congestion, and purifying the respiratory system.
Sutra Neti: Advanced nasal cleaning with a cord, stimulating passages, and enhancing respiratory function, taught under experienced guidance.
Practice Relaxation & preparation for yogic sleep
Relaxation is essential for well-being, releasing physical and mental tension to foster inner peace. It can be integrated into daily life through practices like deep breathing and mindfulness. A typical relaxation sequence includes finding a calm space, body relaxation, and visualization. Exercises focus on tension and systematic relaxation, with advanced techniques like the 31 Points Exercise for profound calmness.
Meditation is a practice fostering relaxation, heightened awareness, and inner peace through mindful observation. It's not thought suppression or a quick fix. Meditation suits various postures and isn't tied to any religion. Daily life meditation encourages mindfulness in everyday activities. Yoga asanas prepare the body for meditation, while short 2-5minute sessions offer quick mental relief. So-Ham meditation employs a mantra for self-realization and unity with the universe.
Yoga Anatomy & Physiology
Yoga Anatomy and Physiology explores the body's structure and function in yoga practice. It affects systems like digestion, enhanced by asanas and breath control. Pranayama improves respiratory health. Asanas benefit muscles and various systems, including circulation and the nervous system. Pancha Tattva represents the five natural elements, deepening our connection to nature. Pancha Kosha delves into the layers of human existence, and Pancha Pranas govern vital functions, essential for yoga vitality.
Yoga Philosophy, life-style & Yoga Ethics
Indian philosophy includes six schools: Nyaya, Vaisheshika, Samkhya, Yoga, Mimamsa, and Vedanta. Philosophy can enrich daily life through ethical frameworks and understanding. The Yoga-Sutras by Patanjali outline the path to spiritual growth through eight limbs. Astanga Yoga includes yama, niyama, asana, pranayama, pratyahara, dharana, dhyana, and samadhi. Yoga ethics encompass the Yamas and Niyamas, guiding moral conduct. Yoga teachers should uphold ethical principles, prioritize students' well-being, and maintain trust within the yoga community.
Teaching yoga involves observing students, timing classes appropriately, centering the session, planning a logical sequence of postures, and providing clear demonstrations. Awareness of health concerns and using inclusive language is essential. Encourage pose modifications and emphasize the holistic nature of teaching yoga.
Academy Facilities and Accommodation
"YOGA ANATOMY RISHIKESH ACADEMY" is devoted to what we do which includes a conducive environment for the students to learn as the surrounding of Yoga Anatomy Rishikesh is fulfilled with beautiful and holistic view and peaceful nature . We chose this place for upcoming yoga teachers because a silent and natural environment is necessary for an undisturbed learning process.
Living at "YOGA ANATOMY RISHIKESH ACADEMY" is like living in an ashram but with the comforts of a vacation while learning Yoga & Meditation all in a spiritual environment.
Accreditation and recognition
We have a separate room for meditation & reflection . This has a serene vibe and therefore we kept it as a dedicated space only for meditation, where the energy is solely pure and still for the process.
We prefer to keep a small group in a batch so that everyone can enjoy an interactive environment have quality time with our teachers.
All the rooms are spacious with attached private bathrooms. You will have wardrobes, side tables, fans, and comfortable beds in the rooms with linens and towels.
Due to the pleasant weather, air conditioners are not required in Rishikesh. The bathrooms are western style, equipped with hot showers, extractor fans, and other modern convivences.
You can either choose to live in a twin-sharing room or a private one depending upon your requirement and budget.
There is a dining area where we serve healthy & organic meals.
As the seasons change so does the beauty and the colours of the mountains, change in the leaves of the trees, the flowers and fruits.
We are not intending you to 'Move the Mountains' when it comes to Yoga. All we want to do is provide you with a natural environment where you can effortlessly enter into the domain of silence & peace . A place like this could be your exploration of Y-O-G-A and MEDITATION.
Due to the immeasurably beautiful environment, Yoga Anatomy Rishikesh centre at Rishikesh carries a vibe of peace and love that heals one from within and sways ahead to be more aware of a deep connection and oneness with the universe.
Requirements for successful completion and certification
Requirements for Successful Completion and Certification of 200-Hour Yoga Teacher Training at "Yoga Anatomy Rishikesh Academy", Rishikesh.
Attendance and Participation: Attend and actively engage in all scheduled classes, sessions, and activities throughout the training program.
Yoga Practice and Teaching: Demonstrate proficiency in asanas, pranayama, meditation, and teaching methodologies. Display an ability to guide others effectively and safely through yoga practices.
Theory and Philosophy: Showcase a sound understanding of yogic philosophy, anatomy, physiology, and teaching principles.
Teaching Practicum: Participate in teaching practicum sessions, where you demonstrate your teaching abilities under the guidance of experienced instructors.
Mindfulness and Ethics: Embody yogic ethics, demonstrating mindfulness, respect, and professionalism throughout the program.
Personal Growth: Embrace the journey of self-discovery and personal growth that the training offers, reflecting a commitment to your own transformation.
Positive Attitude and Openness: Approach the training with a positive attitude, open-mindedness, and willingness to learn and adapt.
Upon fulfilling these requirements and naturally incorporating the 200 hours yoga teacher training in Rishikesh, you will not only successfully complete the program but also earn a well-deserved certification from "Yoga Anatomy Rishikesh Academy", marking the beginning of your journey as a certified yoga teacher.
Ongoing support and resources post-graduation
Alumni Network: Join a vibrant community of fellow graduates and experienced instructors. Connect, share experiences, and continue learning from one another.
Mentorship: Benefit from mentorship opportunities with seasoned teachers who offer guidance and insights as you embark on your teaching journey.
Continued Education: Access workshops, advanced training, and specialized courses to deepen your expertise in specific areas of yoga and teaching.
Resource Hub: Explore an online achievement of resources, including teaching materials, videos, articles, and guides to enhance your teaching and practice.
Job Placement: Gain access to job placement assistance, helping you find teaching opportunities locally and internationally.
Community Events: Participate in reunions, retreats, and events organized by "Yoga Anatomy Rishikesh Academy" to promote connections and personal growth.
Online Forums: Engage in virtual discussions and forums where you can seek advice, share insights, and collaborate with fellow graduates.
Personal Development: Continue your journey of self-discovery and growth, applying yogic principles to all aspects of your life.
Upcoming Batches of 100 Hour Yoga Teacher Training In Rishikesh
| Course | Date | Availability | Shared Room | Private Room | Booking |
| --- | --- | --- | --- | --- | --- |
| 100 Hour Yoga Teacher Training In Rishikesh | | | | | |
| 100 Hour Yoga Teacher Training In Rishikesh | | | | | |
| 100 Hour Yoga Teacher Training In Rishikesh | | | | | |
| 100 Hour Yoga Teacher Training In Rishikesh | | | | | |
Advance payment non-refundable. If there is an unfortunate event substitute class will be provided later.
You can cancel your course at any point in time but the deposited money shall not be refunded.
There is no extra charge for cancellation. All one needs to do is inform the authorities. But as mentioned the fees shall not be refunded
Policies Of Yoga Anatomy Rishikesh
Anti Harassment Police-NO student shall be responsible for any sort of harassment issue. Protections again sexual, personal, physical, harassment is a heavy punishable act.
Anti- Retaliation Policy-This is the rule for protection against any sort of violation of the code of conduct.
Attendance Policy-This policy helps students figure out all queries and questions regarding attendance and participation in different events. Attendance is very strict and everyone must follow the policy and guidelines.