Best 300 Hour Yoga Teacher Training
In Rishikesh, India
Embark on a transformative journey with our 100-hour Yoga Anatomy Teacher Training at Yoga Anatomy Rishikesh Academy. A comprehensive curriculum that covers biomechanics, alignment principles, injury prevention, and the physiological impact of yoga asanas.
Experience a profound immersion into the world of yoga through our comprehensive 200-hour Yoga Teacher Training course at Yoga Anatomy Rishikesh Academy. Designed to create well-rounded and confident yoga instructors.
Experience the advance transformative journey with 300-hour yoga teacher training in Rishikesh. A comprehensive curriculum with advance yoga, asana and practices at Yoga Anatomy Rishikesh Academy. Designed to create confident and well-focused yoga instructors.
The 300 Hour course is an extraordinary opportunity for anyone looking to delve deep into the world of Yoga. Spanning an entire month, this immersive experience is perfect for individuals with dreams of becoming holistic Yoga teachers anywhere in the world, as well as those seeking a transformative journey through Yoga. This comprehensive program not only enriches your understanding and proficiency in Yoga but also serves as a powerful catalyst for personal growth. 
Through this course, you'll not only expand your knowledge and skills in Yoga but also learn to savor the present moment and forge a profound connection with your authentic self. It's a journey that sparks self-discovery on both physical and spiritual levels, making it a life-changing experience for anyone ready to embrace the profound power of Yoga.
300 Hour Yoga Teacher Training In Rishikesh: Course Curriculum
Hatha Yoga and Ashtanga second series.
Understand and apply yogic techniques for healing and transformation of body, mind and soul.
In-dept knowledge of Pancha Koshas and its application.
Learn to design and teach class sequences mixed (level and advance classes).
Learn how to teach advance meditation practices.
Develop deeper understanding of:
PHY (Patanjali yoga sutras)
Hatha yoga pradipika
Upanishads, Gheranda Samhita
Yoga Vibhuti
Yoga Sadhna
Yoga Kaivalya
Advance Pranayama Principles & Practice
Advance practices and theory of pranayama.
Therapeutic uses of pranayama.
Variations of pranayama.
Teaching methods.
Science behind Mantra practice.
Correct pronunciation of Mantras.
Learn to incorporation mantra chanting in classes.
Inside the yoga therapy.
Dealing with injuries.
Modification of asanas according to injuries.
Breathing muscles and how therapy work with breath.
Introduction of fascia.
Understanding physical and emotional healing.
Philosophy and principle of sequencing.
The arc structure of yoga classes.
Sequencing asana instructions.
Learn how to incorporate different yogic practice while designing your class.
How to communicate and adjust students with injuries
Learn traditional and modern styles of yoga Nidra.
Learn beginner to advance level of yoga Nidra.
Relationship between Asthanga Yoga & Yoga Nidra.
Brain waves and yoga nidra & state of receptivity.
How to improve quality of sleep through yoga nidra practice.
Benefits of yoga nidra on body, mind and emotions.
Practicum with Small Group
Observe and assist in classes taught by other.
Enrich your teaching skills.
Teach advance meditation techniques.
Teach advance yogic practices.
Learn to support students with private mentoring.
Learn how to plan and excuse retreats with theme and intentions.
Choosing your 300 Hours Yoga Teacher Training Course In Rishikesh
In our 300-hour Yoga Teacher Training in Rishikesh, we offer a deep dive into yoga that goes way beyond the basics. You'll explore advance yoga poses, breathing exercises, meditation, and the philosophy behind it all. You'll also learn how yoga extends to your daily life, including what you eat and the rituals that can make your practice even more meaningful.
In the yogic journey, the completion of a 200 Hours Yoga Teacher Training Course is often seen as a significant milestone, like a foundation being laid for a spiritual abode. However, as seekers yearn for higher wisdom and deeper insights, they naturally turn their gaze toward the 300 Hours Yoga Teacher Training Course, like ascending another step on the ladder of spiritual evolution.
So, this 300-hour Yoga Teacher Training is your chance to take your yoga journey to a whole new level, deepening your understanding, gaining skills, and finding a deeper connection to yourself and the world. It's like a transformative adventure that goes beyond stretching and bending to discover the profound essence of yoga. Choosing Yoga Anatomy Rishikesh is like stepping into a forest with different species of trees, each offering its unique shade of knowledge such as emphasizing asanas, advance pranayama, delve deeper into yoga philosophy, anatomy, meditation, or yogic practice.
One of the best parts is the wisdom you'll gain from focused Yoga gurus who share their profound knowledge of yoga's spiritual and philosophical dimensions. Along with holistic environment, with its spiritual aura, natural beauty, mountains and yoga culture, enriches the 300-hour Yoga Teacher Training. The sacred Ganges, serene mountains, and yogic lifestyle create an ideal backdrop for deepening yoga practice, meditation, and spiritual growth.
300 Hours Yoga TTC is suitable for those who...
Those who have completed the 200 Hours Yoga Teacher Training Course and they want to keep learning.
Those who are interested to take more knowledge about mind and body after 200 hours yoga TTC.
Those who are interested in personal development through yoga.
Those who want to grow the knowledge in asana, pranayama, yoga nidra, and meditation practices.
Those who want to become focused 500 hours yoga teacher trainer.
Who wants to enhance their knowledge in advance yogic practice.
Why Rishikesh for Yoga & Why 300 Hour Yoga Teacher Training Course After 200 Hour Yoga Teacher Training
Rishikesh is considered the yoga capital of the world. It's a place with a deep spiritual vibe and a long history of yoga and meditation practices. It have a conducive environment for yoga and inner reflection. Rishikesh has a rich yoga heritage, with famous yogis like Swami Sivananda and Swami Vivekananda having spent time here. The city is filled with yoga traditions and teachings, making it a hub for yoga seekers.
Rishikesh is home to many respected yoga schools and ashrams where you can learn authentic yoga from experienced instructors. These schools offer a wide range of yoga programs, making it an ideal destination for yoga scholars.
It's an excellent place to disconnect, meditate, and deepen your yoga practice. The natural beauty of Rishikesh is awe-inspiring. Practicing yoga amidst the picturesque landscapes of the Himalayas is a unique and enriching experience.
Why 300 hour YTTC after 200 hour YTTC
A 200-Hour Yoga Teacher Training Course (YTTC) provides a solid foundation in yoga. However, if you want to delve deeper into the practice and teaching of yoga, a 300-Hour YTTC offers advanced and specialized knowledge. Beyond teaching, the 300-Hour YTTC offers personal growth and transformation. It's an opportunity to deepen your spiritual and physical practice, improving your overall well-being.
The 300-Hour YTTC allows you to explore various aspects of yoga in more detail. You can choose specific areas of focus, such as yoga philosophy, meditation, or advanced asana practice, to become an expert in those areas.
If you aspire to become a yoga instructor, the 300-Hour YTTC enhances your teaching skills. You learn advanced teaching techniques, how to adapt yoga for different needs, and gain more teaching experience. Completing a 300-Hour YTTC adds to your credentials. Many yoga studios and schools prefer instructors with a 500-Hour (200-Hour + 300-Hour) certification for their expertise.
Beyond teaching, the 300-Hour YTTC offers personal growth and transformation. It's an opportunity to deepen your spiritual and physical practice, improving your overall well-being.
Yoga Anatomy Rishikesh is a special place for yoga due to its special practices and focused learnings. A 300-Hour YTTC comes after a 200-Hour YTTC to provide advanced learning, expertise, and teaching skills, ultimately enhancing your yoga journey and career opportunities.
Skills Acquired - 300 Hour Yoga TTC In Rishikesh
A 300-hour Yoga Teacher Training Course (TTC) in Rishikesh with Yoga Anatomy imparts advanced skills and knowledge to aspiring yoga instructors. This program deepens expertise in yoga asanas, alignment, and adjustments, enhances teaching abilities for various yoga styles, and delves into pranayama, meditation, and yoga philosophy. Participants also gain proficiency in yoga anatomy and Ayurveda, fostering safer and more effective teaching practices. Beyond teaching skills, the course fosters self-awareness and personal growth, making graduates well-rounded and confident yoga instructors.
Why Choose Yoga Anatomy Rishikesh for yoga
Experience the exclusive study of latest aspects of yoga philosophy, meditation, and yogic lifestyle. Latest asanas, meditation, mudras, yoga kriyas, and Bandhas.
We offer in-depth knowledge about how yoga affects your muscles, bones, and overall health, making your practice safer and more effective.
Learning anatomy improves your yoga poses, making you more flexible, and strong while reducing the risk of injury.
Completing their courses can lead to certification, boosting your credentials as a knowledgeable and skilled yoga practitioner or teacher.
Experience the holistic yogic learnings in the hearts of Himalayas and the peaceful environment
We, at Yoga Anatomy Rishikesh we have experienced instructors who specialize in teaching yoga anatomy, helping you understand your body better during yoga practice.
RYT-300 Certification & Yoga Alliance
Yoga Anatomy Rishikesh offers you to become a Registered Yoga Teacher (RYT) with 300 hours of training. It's a more advanced certification than RYT-200, showing you have a deeper understanding of yoga.
The recognition given by Yoga Anatomy Rishikesh means your certification is respected and widely accepted in the global yoga community. So, when you have an RYT-300 from Yoga Anatomy Rishikesh, it's recognized and valued by Yoga Alliance.
Accommodation:
This is where you'll stay during your yoga training.
Certificate of completion OR Eligibility to register with Yoga Alliance upon completion of the course.
24 nights accommodation.
Receive 5-course books as PDFs in advance of the training.
Yoga Anatomy Rishikesh provides a comfortable and luxurious place to stay as part of your package.
Food:
You'll be provided with healthy meals during your training.
Yoga Anatomy Rishikesh offer vegetarian food, which is in line with yoga principles and good for the health, mind, and soul.
3 fresh organic nutritious vegetarian meals each day for the duration of the training, including all-day, help-yourself-filtered water, and herbal teas (Vegan and gluten-free options available).
Ayurveda Cooking class.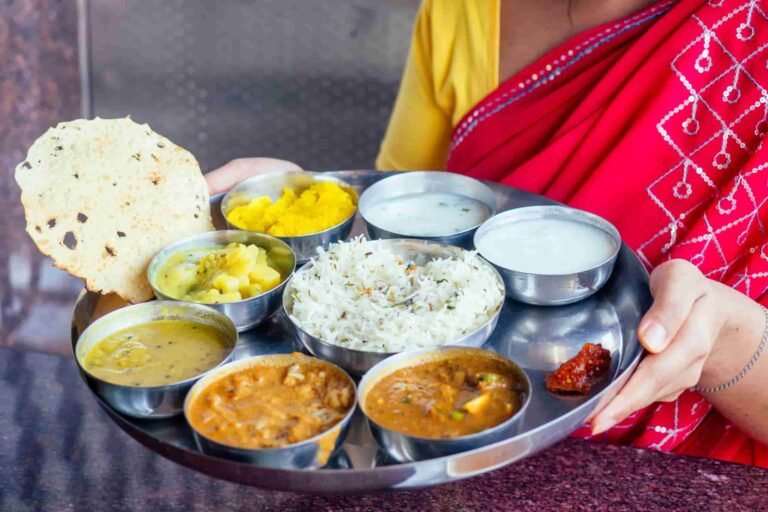 What Makes Yoga in India Stand Apart from The West?
Yoga in India is different from the West because it's where yoga was born. Yoga is practiced in India from thousands of years. It is deeply in the country's history, culture, and spirituality. India has a rich variety of yoga traditions and styles. From Hatha to Ashtanga to Kundalini, you can find a wide range of yoga practices that cater to different needs and preferences. It is where various yoga styles were developed by Indian yoga masters.
In India, yoga is often seen as a spiritual path. It's not just about exercise; it's about connecting with your inner self and the universe. This spiritual aspect is more emphasized in India.
In India, yoga is often integrated into a holistic lifestyle that includes practices like meditation, Ayurveda, and a vegetarian diet. This holistic approach can be more prevalent in India than in the West. yoga is not just seen as physical exercise; it's a way of life and a philosophy.
300 Hour Yoga Teacher Training Course in Rishikesh, India: Daily Schedule
Weekly assignments are given to deepen knowledge and gain practical experience through yoga practices to all the students. Vegetarian meals are provided daily, along with fruit refreshments and Herbal Drink. The emphasis is on a healthy and balanced diet to support yoga practice. Students are encouraged to go to bed early, typically around 09 pm, as this promotes a conducive environment for yoga training. The goal is to provide a holistic and enriching experience for students on their path to becoming certified yoga instructors.
| Time | Activity |
| --- | --- |
| 7:00 AM to 8:30 AM | Meditation/Pranayama/Shatkarma |
| 8:30 AM to 9:00 AM | Tea/Fruits in silence |
| 9:00 AM to 10:30 AM | Asana practice |
| 10:30 AM to 12:30 PM | Brunch with Silence |
| 12:30PM to 2:00PM | Anatomy & Physiology |
| 2:00PM to 3:00PM | Philosophy Practice/ Teaching methodology |
| 3:00PM to 4:30PM | Snacks Break |
| 4:30PM to 6:00PM | Asana Practice Adjustment/Alignment |
| 6:30PM to 7:30PM | Dinner |
| 7:30PM to 8:30PM | Mantra Chanting/ Silent meditation/ Satsang/Community time |
Note*: Schedule is subjected to change.
Comprehensive curriculum overview
Hatha Yoga is a traditional branch of yoga that focuses on physical postures (asanas) and breath control (pranayama) to promote overall health and well-being. The word "Hatha" itself combines two Sanskrit terms: "ha," which means sun, and "tha," which means moon. This represents the balance and union of opposites, symbolizing the harmony of body and mind. In Hatha Yoga practice, individuals engage in a series of poses and exercises designed to increase flexibility, strength, and balance. The emphasis on conscious breathing helps calm the mind and reduce stress.
 Hatha Yoga serves as a foundation for many other yoga styles, making it accessible to people of all ages and fitness levels. In 300-hour yoga teacher training, Yoga Anatomy Rishikesh help you to expand your limits as yogi to an extreme extant.
Vinyasa has two words in it, "Vi" meaning "Special" and "Nyasa" meaning "Establishment". Vinyasa Yoga is a dynamic and popular style of yoga that emphasizes the coordination of breath with movement. In Vinyasa practice, a series of yoga poses flow together seamlessly, guided by a conscious and rhythmic breathing pattern. It encourages strength, flexibility, and balance while promoting stress reduction and mental clarity.
 This fluidity and continuous flow create a meditation in motion, fostering a sense of mindfulness and inner focus. In 300-hour yoga teacher training course Vinyasa classes can vary in intensity and pace, making it accessible to practitioners of different levels.
The name Ashtanga can easily be explained with the words it comprises. "Ashta" is a Sanskrit word which means "Eight" and "Anga" is also another Sanskrit word meaning "Limb".Ashtanga Yoga is a traditional and rigorous form of yoga that follows the eight-limbed path outlined by the sage Patanjali in the Yoga Sutras. It consists of a structured series of asanas (postures) performed in a specific and consistent sequence, combined with synchronized breath control (ujjayi pranayama) and focused gazing points (drishti).
Ashtanga yoga is one of the style practiced in 300-hour yoga teacher training in Rishikesh by Yoga Anatomy Rishikesh.
Asanas, pronounced "AH-suh-nuhs," are the physical postures or poses that form a central part of the practice of yoga. In the context of a 300-hour Yoga Teacher Training Course (YTTC), The asanas go beyond the foundational poses taught in a 200-hour yoga teacher training course and require a higher level of strength, flexibility, balance, and mental focus. Advanced asanas can include inversions like headstands and handstands, complex backbends, arm balances, and deep stretches that demand a deeper understanding of alignment and breath control. Students in a 300-hour yoga teacher training course are usually already well-versed in the basics of yoga, and this advanced phase of training allows them to delve deeper into their practice.
Pranayama (Breath control)
In the context of a 300-hour Yoga Teacher Training Course, pranayama is a fundamental component of advanced yogic studies. In this stage of the training program, students delve deeper into pranayama techniques, building upon the foundational breathwork learned in a 200-hour YTTC.
Advanced pranayama practices involve intricate breath patterns, such as Ujjayi, Kapalabhati, Bhastrika, and Nadi Shodhana, among others. Students learn how to harness the power of the breath to enhance their physical and mental well-being. They develop a deeper understanding of how specific pranayama techniques can energize, calm, or balance the body and mind.
Meditation and Mindfulness
In a 300-hour Yoga Teacher Training Course (YTTC), meditation and mindfulness are advanced practices that go beyond the basics taught in a 200-hour yoga teacher training course. Meditation involves focused awareness techniques to quiet the mind and enhance personal practice and teaching skills. Mindfulness emphasizes being present in daily life, managing stress, and promoting inner peace. These practices help students deepen their yoga journey and equip them to guide others in their pursuit of self-discovery and well-being.
Philosophy and Yogic Lifestyle
In a 300-hour Yoga Teacher Training Course (YTTC), philosophy delves into the deeper spiritual and ethical aspects of yoga, drawing insights from ancient texts like the Yoga Sutras and Bhagavad Gita. Simultaneously, students learn to integrate yogic principles into daily life through a yogic lifestyle, which includes ethical considerations, mindful living, and balanced nutrition. This combination enriches personal growth and prepares future yoga instructors to guide students towards a more meaningful and balanced life.
What Can You Do After the Course?
You can become a yoga instructor and teach yoga classes to others. Share your knowledge and guide students in their yoga practice. If you prefer, you can open your own yoga studio or teach private yoga sessions. This allows you to create your schedule and style.
Some people take the course to deepen their own yoga practice, even if they don't plan to teach. It helps you become more skilled and knowledgeable in yoga. Even if you don't want to teach professionally, you can share yoga with friends and family, helping them enjoy the benefits of yoga.
Upcoming Batches of 300 Hour Yoga Teacher Training In Rishikesh
| Course | Date | Availability | Shared Room | Private Room | Booking |
| --- | --- | --- | --- | --- | --- |
| 300 Hour Yoga Teacher Training In Rishikesh | | | | | |
| 300 Hour Yoga Teacher Training In Rishikesh | | | | | |
| 300 Hour Yoga Teacher Training In Rishikesh | | | | | |
A Complimentary Session For All Students
Our emotions are like delicate but super-strong forces within us. They can make us feel great joy or deep sadness. To have a happy and satisfying life, it's crucial to know how to handle these emotions well.
However, some people who have gone through really tough experiences (we call it trauma) may have a hard time understanding what their body is telling them and figuring out why they feel frustrated. When they face stressful situations, they might react by either zoning out from reality or getting really, really angry. This makes it tough for them to protect themselves and can even put them in more danger. Not being able to tell what's making them upset makes life even harder for them. So, it's really important to support them in learning how to manage their emotions better, so they can feel safer and happier.
Here are some of the things that healing programs can help students with:
Emotional Trauma: Healing programs can assist students who have experienced emotional trauma, such as abuse, loss, or other distressing events. These programs aim to help students process their feelings, build resilience, and work towards emotional healing.
Mental Health Issues: Healing programs can support students dealing with mental health conditions like anxiety, depression, eating disorders, or self-esteem issues. They may offer therapy, counseling, or group support to manage these challenges.
Grief and Loss: Students who have experienced the loss of a loved one may benefit from grief counseling and support groups within healing programs to navigate their grief and find ways to cope.
Stress and Anxiety: Many students face high levels of stress and anxiety due to academic pressure or other life challenges. Healing programs can teach stress management techniques and coping strategies.
It's important to note that healing programs can vary widely in their approach and focus, so they may specialize in addressing specific issues or offer a more comprehensive range of support. The goal of these programs is to help students heal, grow, and thrive in various aspects of their lives.
 Our program offers a unique and immersive one-on-one experience designed to help individuals connect with their emotions and develop essential life skills. Through a combination of mindfulness and acupressure techniques, participants embark on a journey of self-discovery, uncovering hidden and suppressed feelings that often go unnoticed in our busy lives. This process can be both turbulent and calming, providing profound clarity and happiness.
Our initiative is rooted in a deep commitment to providing the best care and support for our students. The program's core objectives include fostering emotional resilience, boosting self-esteem, and nurturing healthy relationships. By equipping our students with the tools to manage their emotions, take ownership of their thoughts and feelings, and make positive life choices, we empower them for a successful future. We firmly believe in the transformative power of emotional healing, and our serene ashram environment encourages a deep connection with nature, facilitating reflection on one's progress. Join us on this transformative journey toward greater emotional well-being and life effectiveness.
Released Tensions: In the context of healing and well-being, "released tensions" refer to the process of letting go of physical and emotional stress, strain, and tightness held within the body and mind.
Emotional Healing: It's a journey towards understanding, accepting, and processing one's feelings in a healthy way. Through therapy, self-reflection, and self-compassion, individuals can heal and find inner peace, allowing them to move forward with a lighter heart.
Alignment of Chakras: Chakras are energy centers in the body, according to some spiritual traditions. "Alignment of chakras" refers to the practice of balancing and harmonizing these energy centers.
In-depth Detox and Rejuvenation: Detoxification is the process of eliminating toxins from the body, typically through diet, fasting, or specific treatments.
A Balanced Equation of Mind, Body, and Heart: Achieving a balanced equation of mind, body, and heart means harmonizing these aspects of oneself. It's about nurturing mental clarity, physical health, and emotional well-being simultaneously.
Instructions You Have To Follow With Yoga Anatomy Rishikesh
Important Instructions
Discipline is really important in our training program, and we have a strict schedule that everyone must follow.
You can only miss class if there's a real emergency or you're sick, and you need to let your teacher know.
If you skip without telling us, it's a big problem and affects your performance.
If you don't want to eat a meal, tell us in advance so we don't waste food.
We don't arrange accommodation for your friends or family, and anything unrelated to the course is not allowed. No smoking or drinking alcohol during training.
What to know before joining 300-hour yoga teacher training
Have successfully completed the 200 hour yoga teacher training .
Have a deep passion to continue your yoga journey and expand upon your knowledge of yoga practice for personal growth
Wish to further enhance your teaching skills
At least have some basic Knowledge of Yoga.
Policies Of Yoga Anatomy Rishikesh
Anti Harassment Police- NO student shall be responsible for any sort of harassment issue. Protections again sexual, personal, physical, harassment is a heavy punishable act.
Anti- Retaliation Policy-This is the rule for protection against any sort of violation of the code of conduct.
Attendance Policy- This policy helps students figure out all queries and questions regarding attendance and participation in different events. Attendance is very strict and everyone must follow the policy and guidelines.
Refund Policy Of Yoga Anatomy Rishikesh
Advance payment non-refundable. If there is an unfortunate event substitute class will be provided later.
You can cancel your course at any point in time but the deposited money shall not be refunded.
There is no extra charge for cancellation. All one needs to do is inform the authorities. But as mentioned the fees shall not be refunded